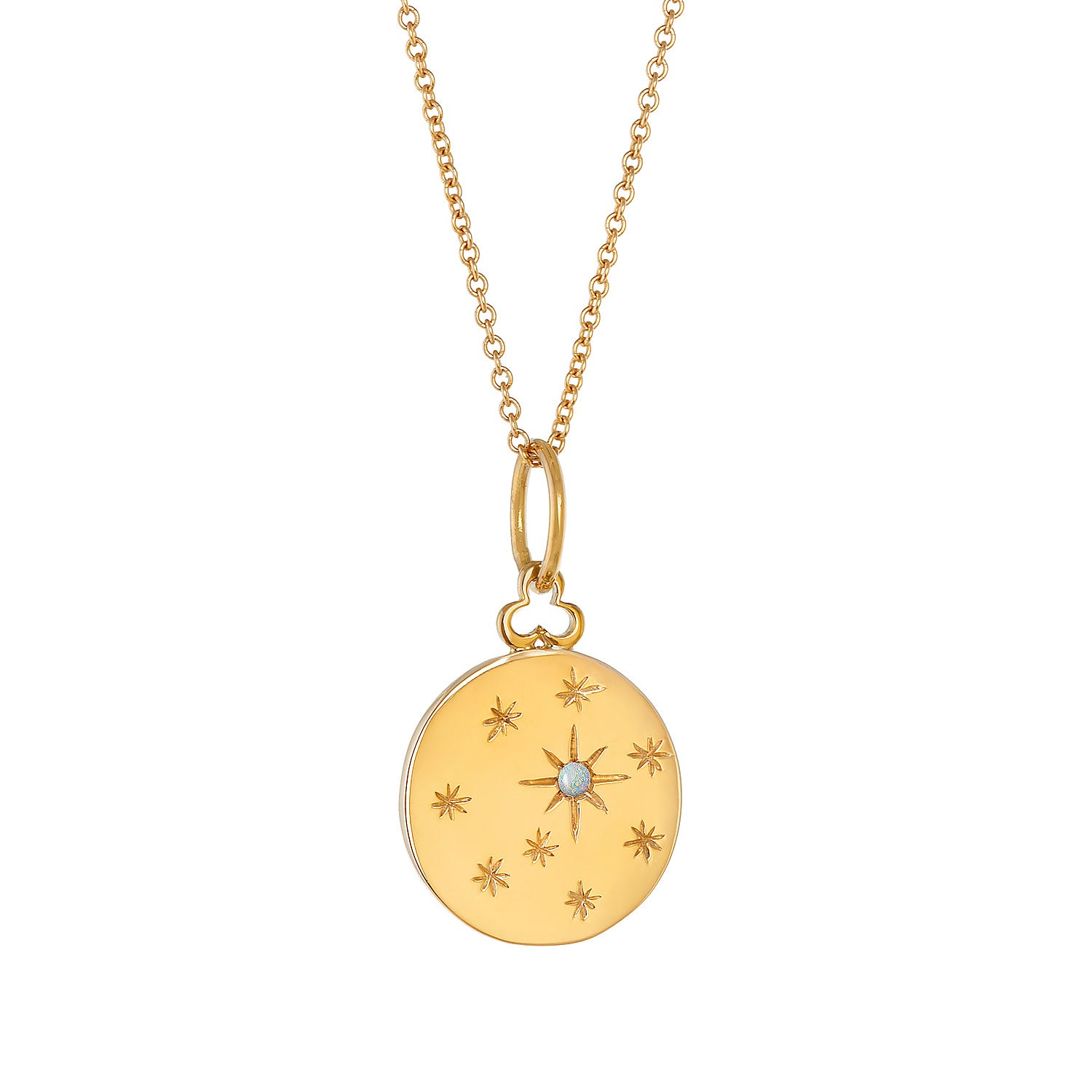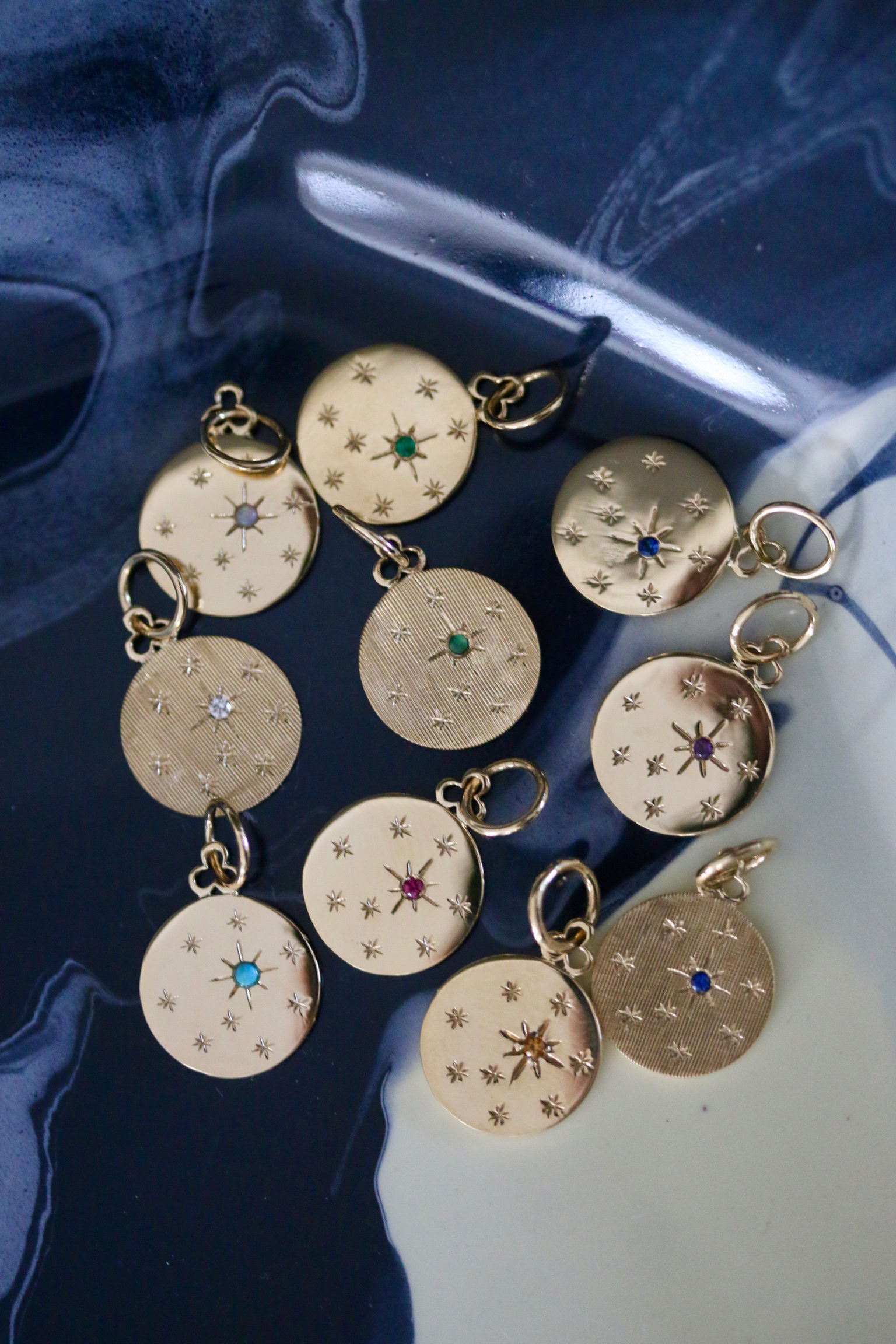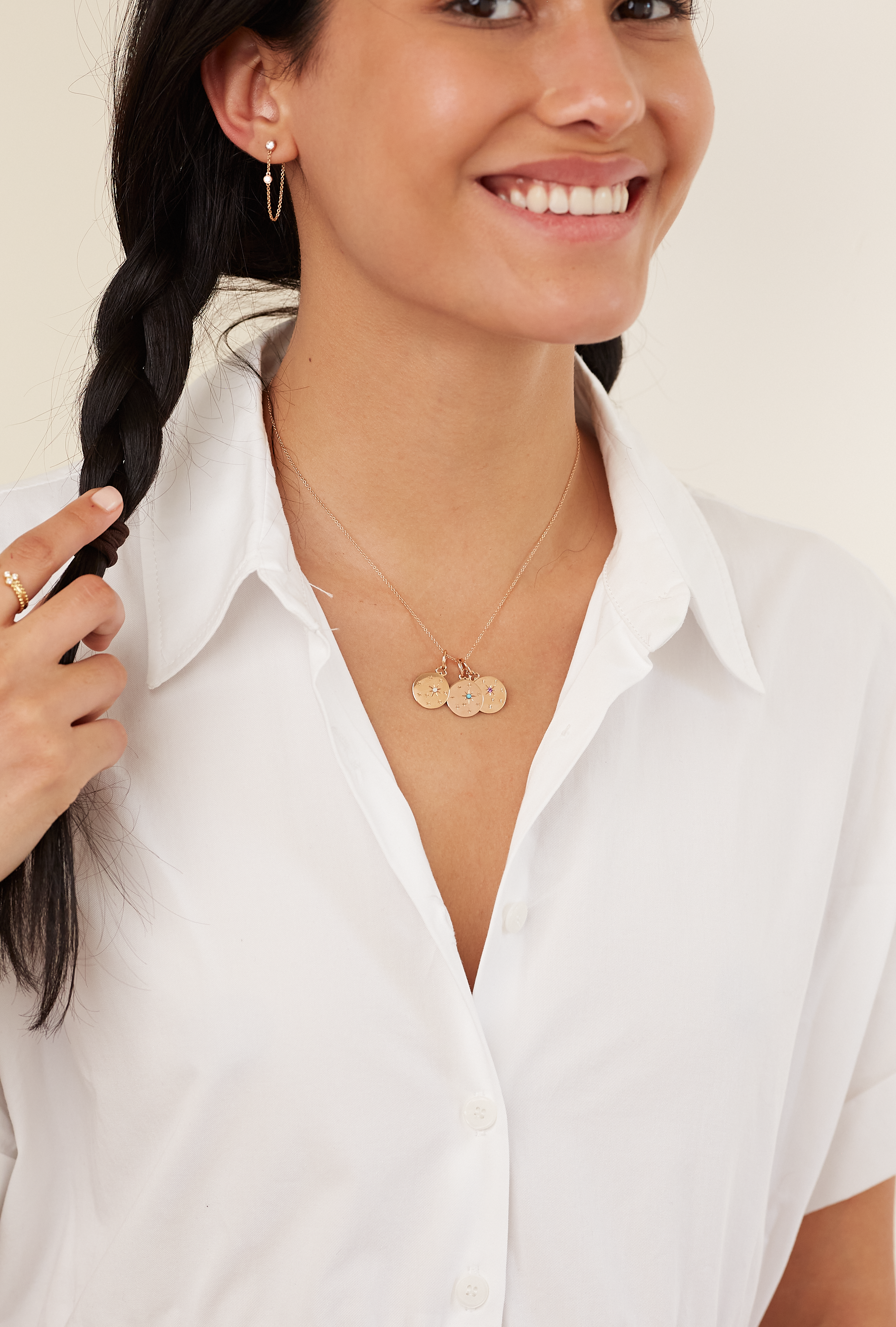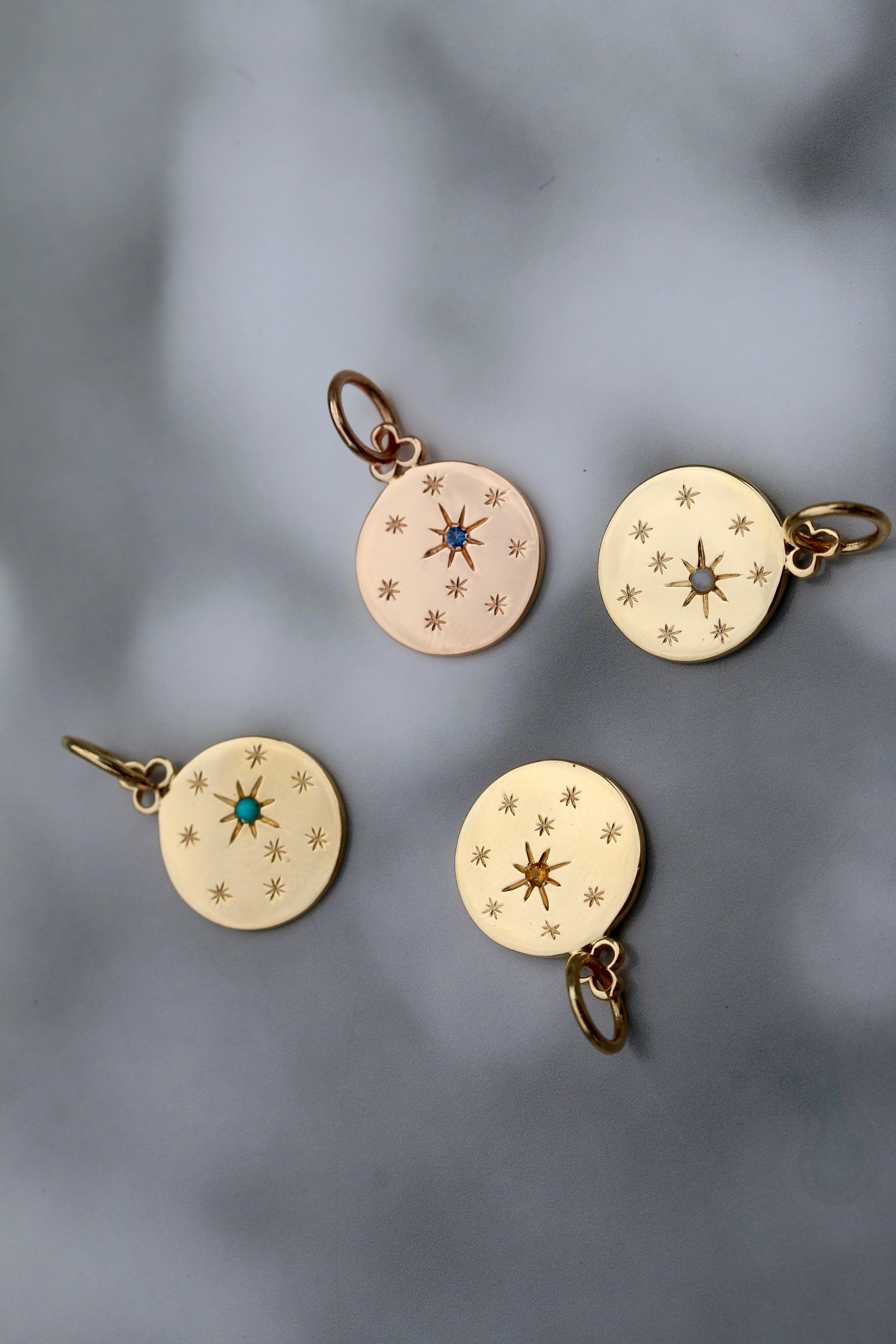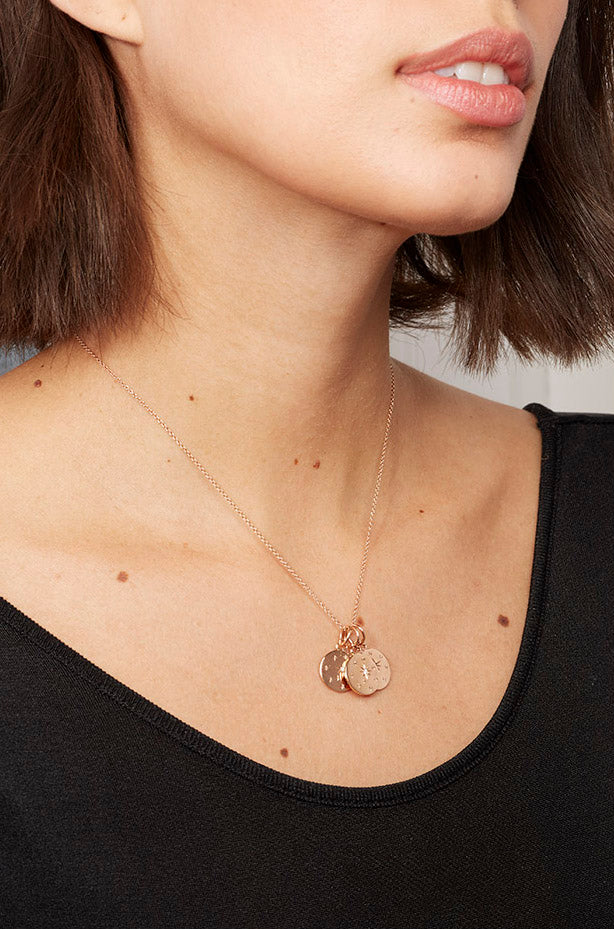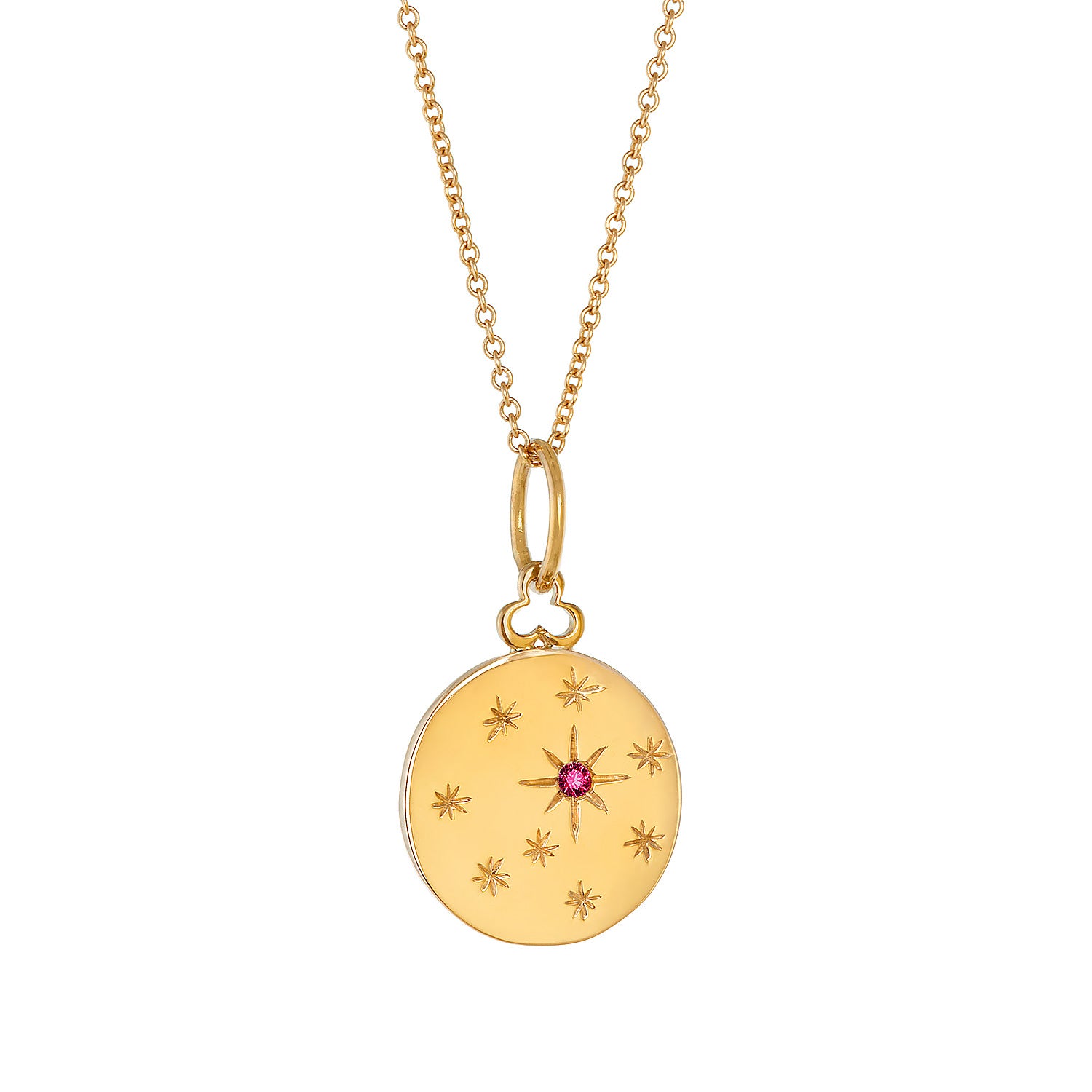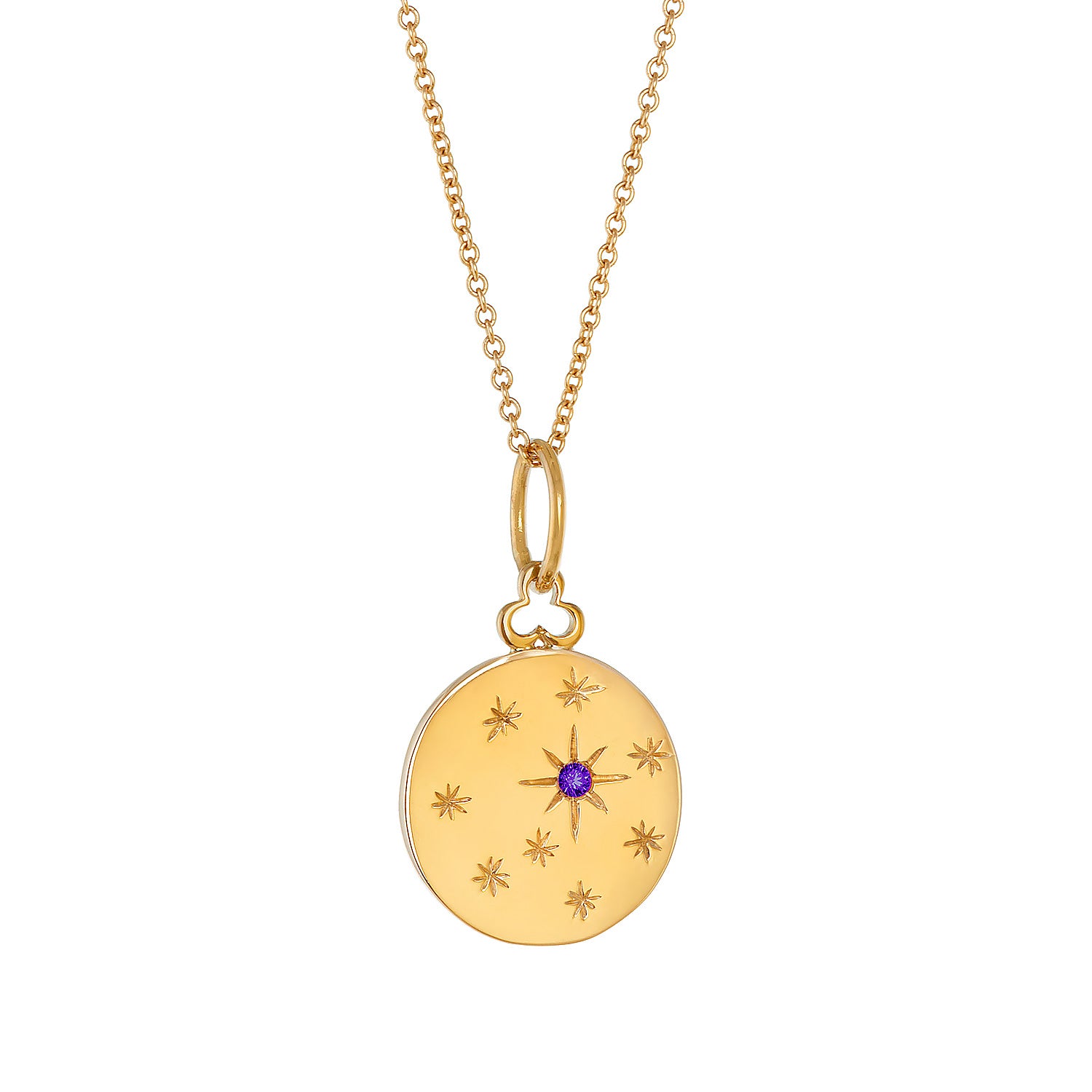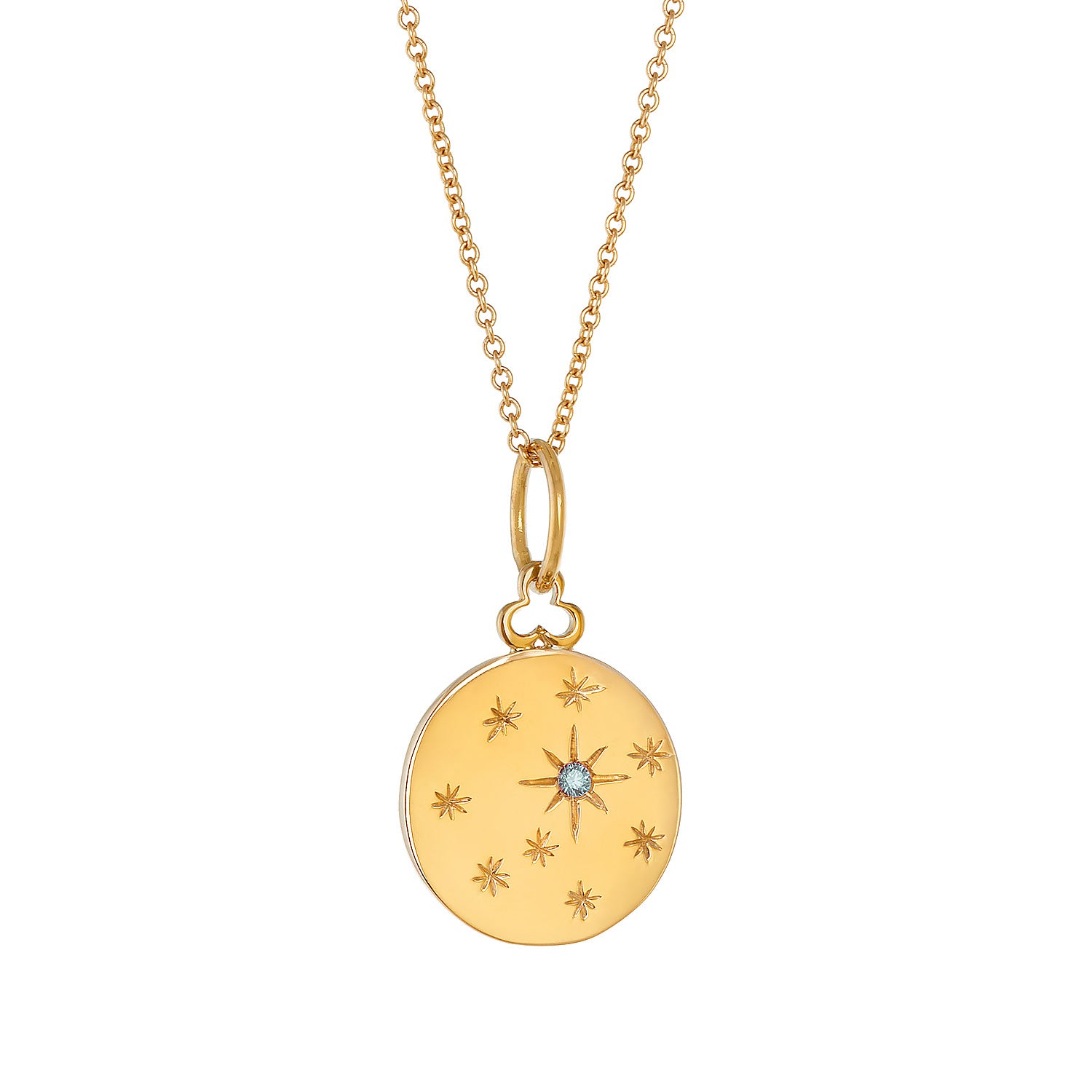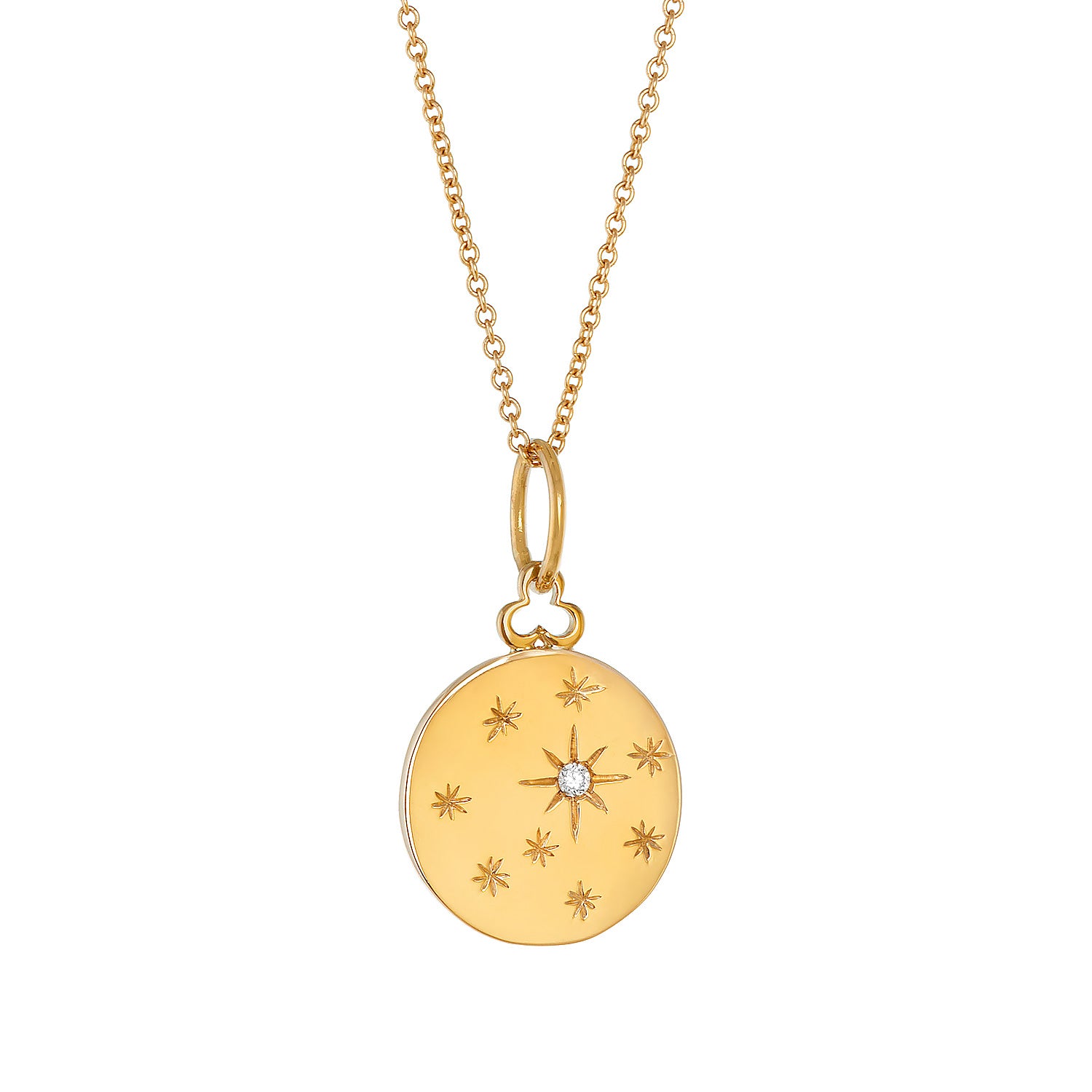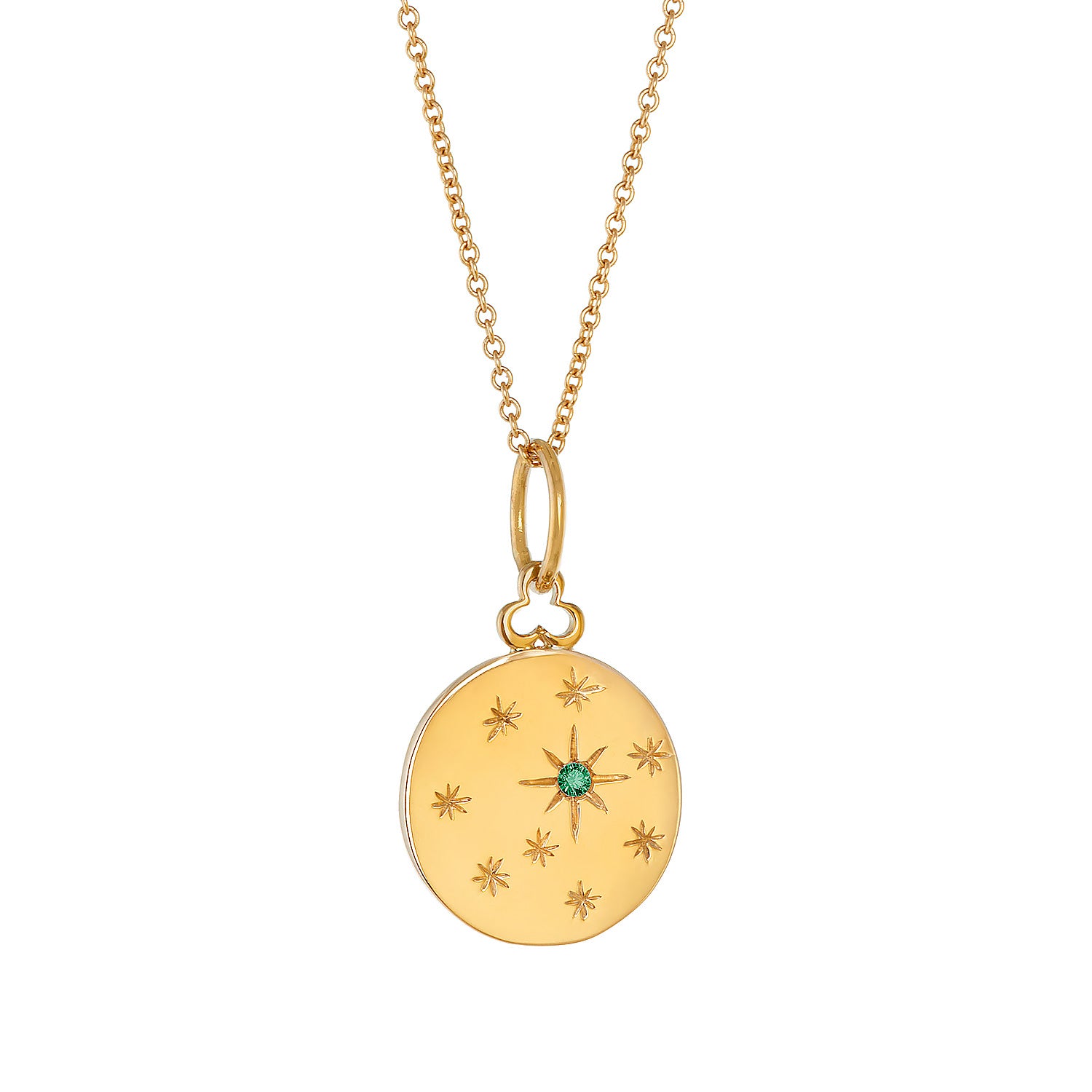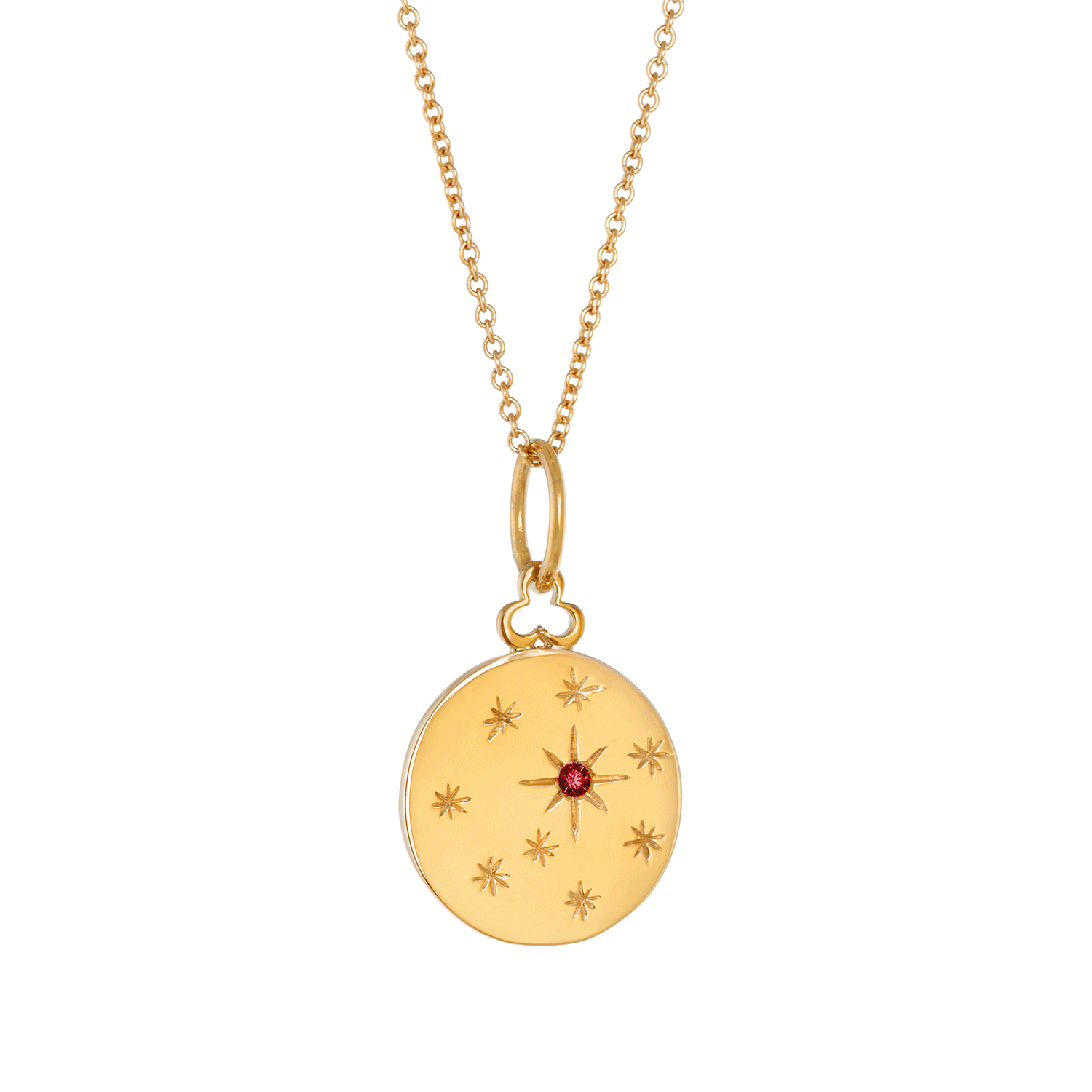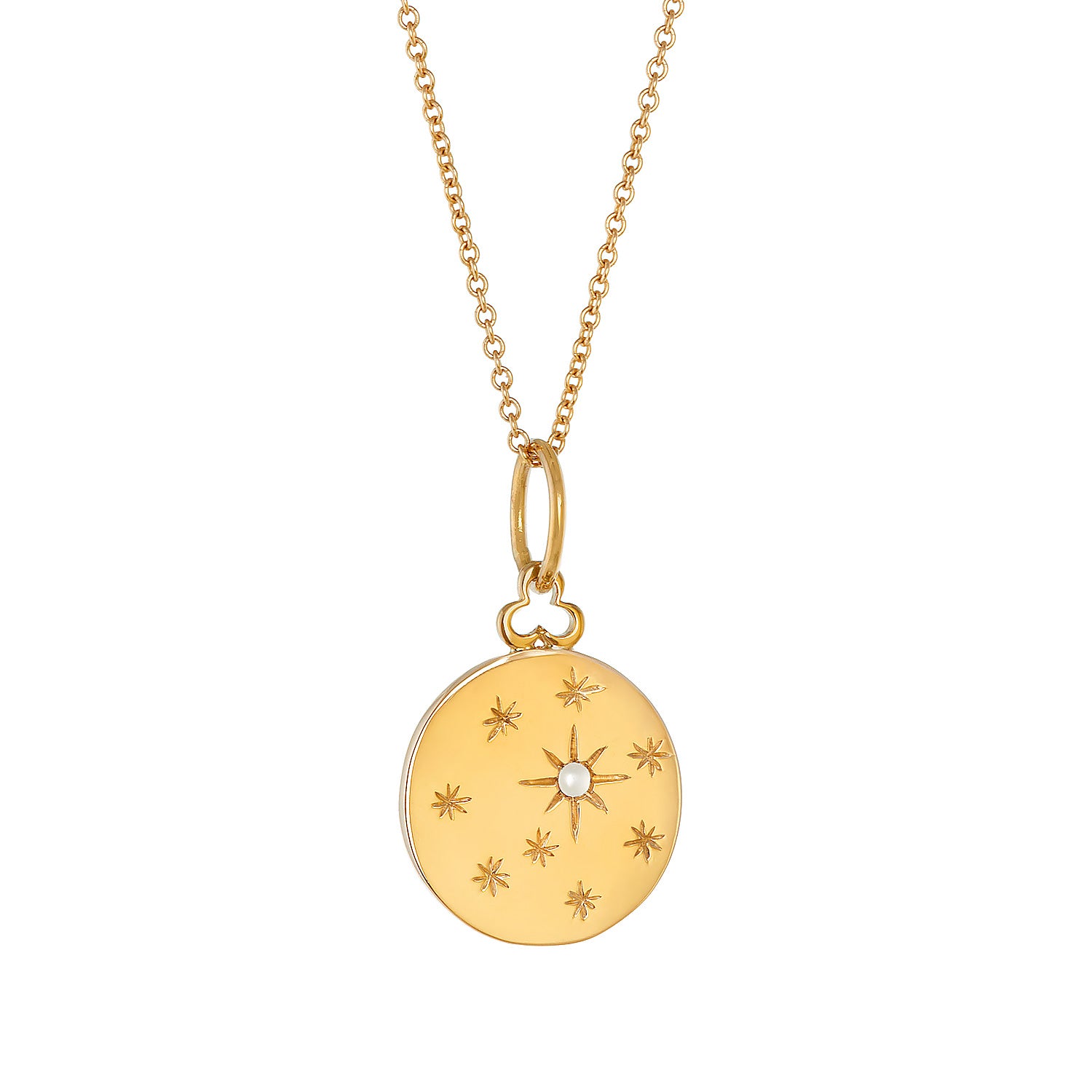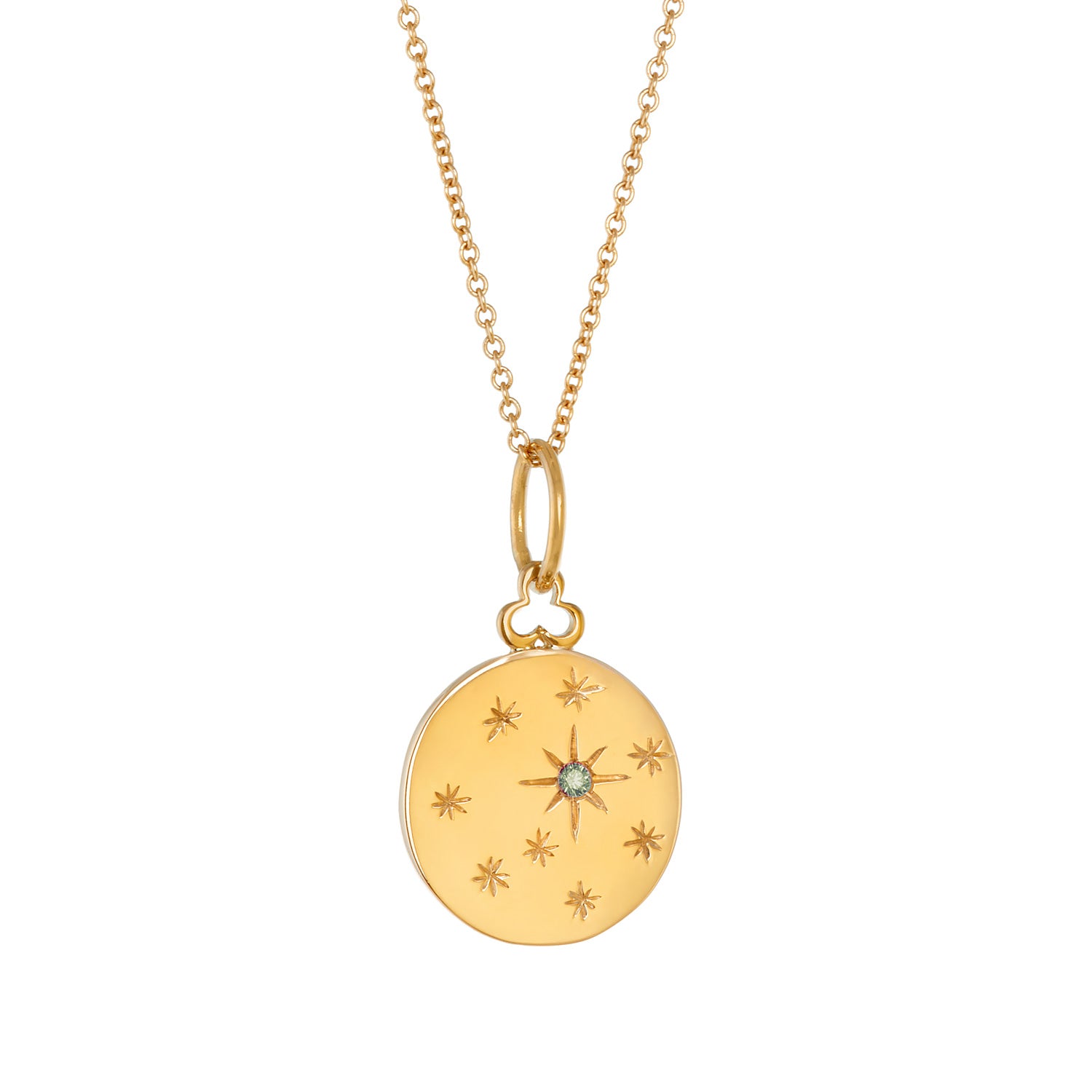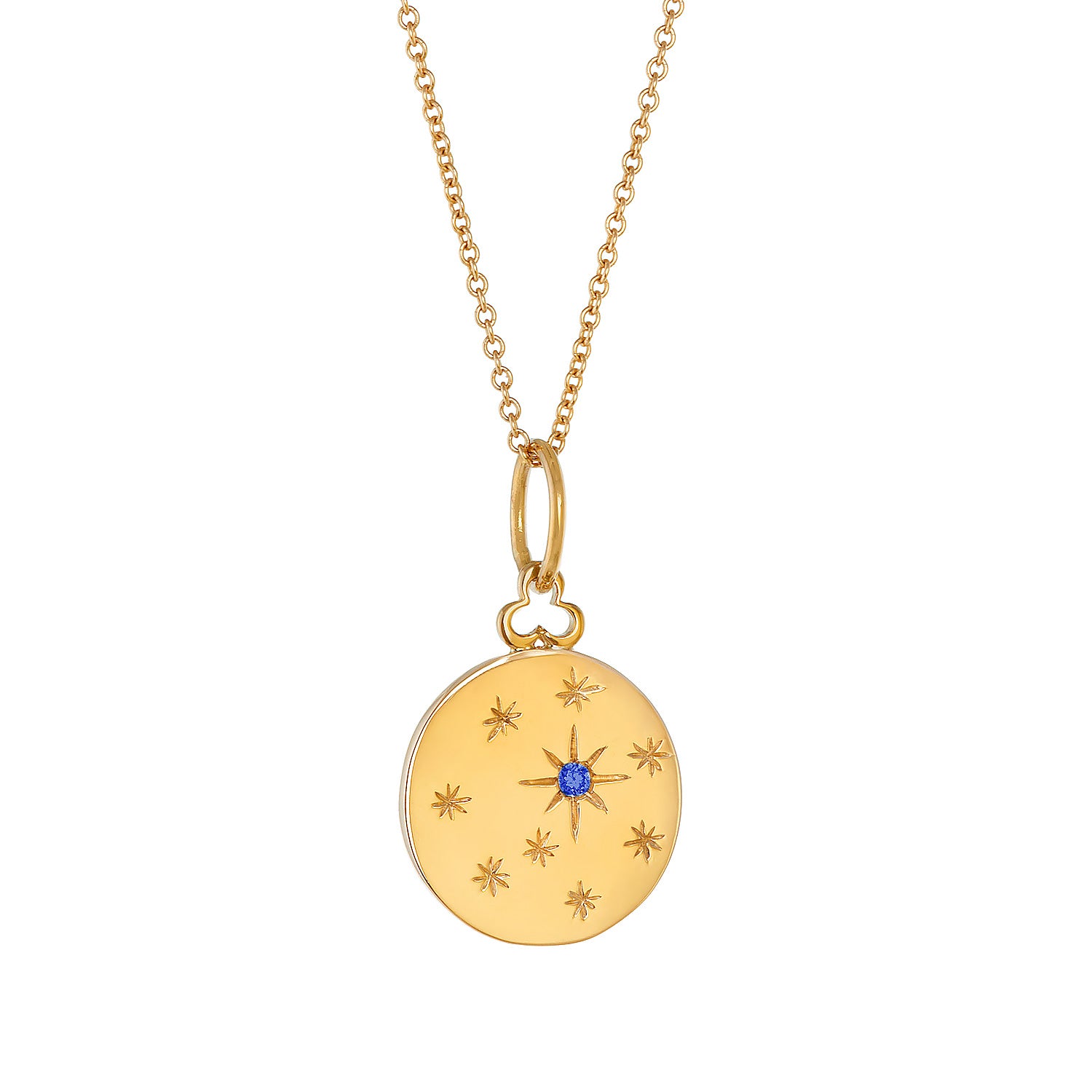 Birthstone Charm in 18K Yellow Gold
Description
Details
Custom Orders
Our Birthstone Charms add a new layer of collectability – one that is about personalization, meaning and self-expression. Finely-crafted from 18k gold and carefully-selected gemstones, they make a very special gift to commemorate the birth month of yourself or your loved ones.
18K Yellow Gold Birthstone Charm Pendant

Chain Sold Separately

Comes in 12 different variations:

January's garnet is a symbol of loyalty, passion, and motivation.

February's amethyst is a sign of tranquility, protection, and sincerity.

March's aquamarine is a symbol of purity, truth, and loyalty.

April's diamond is a symbol of clarity, abundance, and balance.

May's emerald is a symbol of foresight, good fortune, and youth.

June's pearl is a symbol of purity and innocence.

July's ruby is a symbol of vigor and nobility.

August's peridot is a symbol of dignity and prosperity.

September's sapphire is a symbol of sincerity and nobility.

October's opal is a symbol of faithfulness and confidence.

November's citrine is a symbol of warmth and clarity.

December's turquoise is a symbol of good fortune and success.
Pieces in rose gold or white gold are made to order and require 6-8 weeks for delivery.
Birthstone Charm in 18K Yellow Gold
Ordering
Made for you
Devon Woodhill pieces are made from the highest quality materials, crafted in a small, family run workspace. Please allow 4-6 weeks for most styles, unless otherwise indicated.
Order tracking
Once your order is shipped, we will send you a confirmation email with your unique tracking information.
Get in touch
For any questions about your order or for help placing an order, please reach out to us at info@devonwoodhill.com
FAQ
How can I personalize a locket?
Each Devon Woodhill piece is designed for you to make it your own and you can upload up 2 photos per locket directly on our site.
To further customize your piece with a message, initials, monogramming, or other details email us at makeitmine@devonwoodhill.com.
What other pieces can I customize?
Select charms and rings can be personalized to your liking. Additionally, you can request any of our pieces in rose or white gold and/or with custom gemstones.
How do I care for my Devon Woodhill?
Our jewelry can be cleaned with a soft jewelry cloth. Please avoid contact with perfume, hairsprays, lotions and chemicals in general.
We recommend you remove your jewelry before bathing or showering, going into a swimming pool, hot tub or salt water.