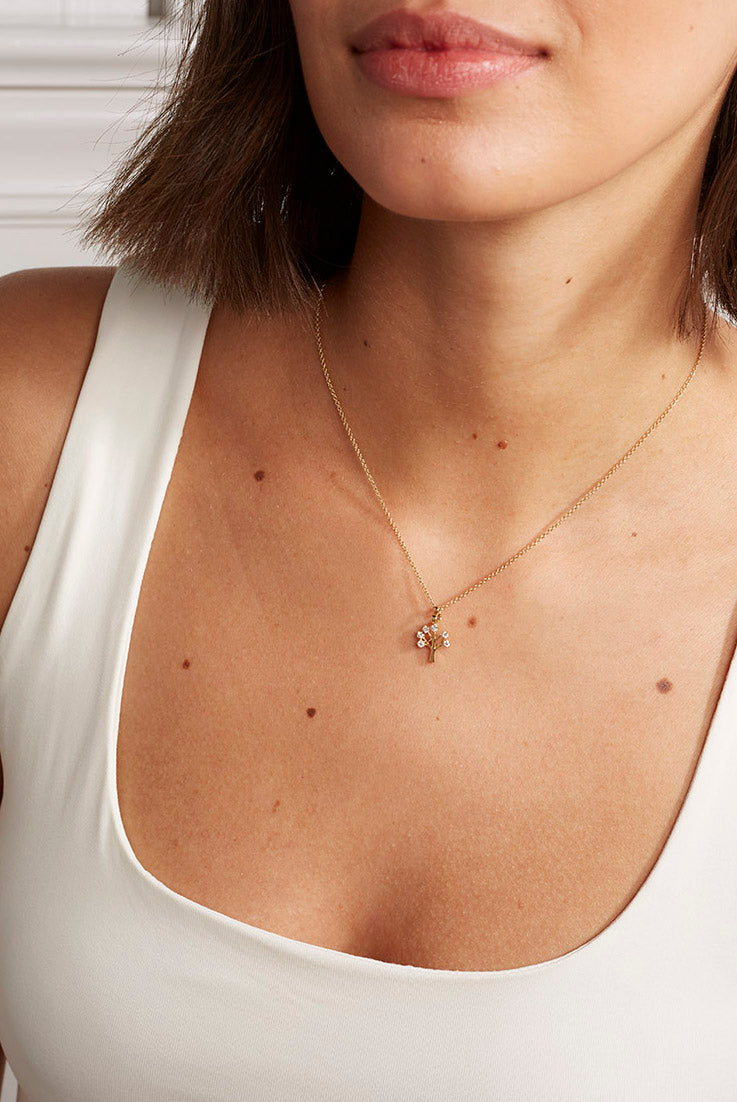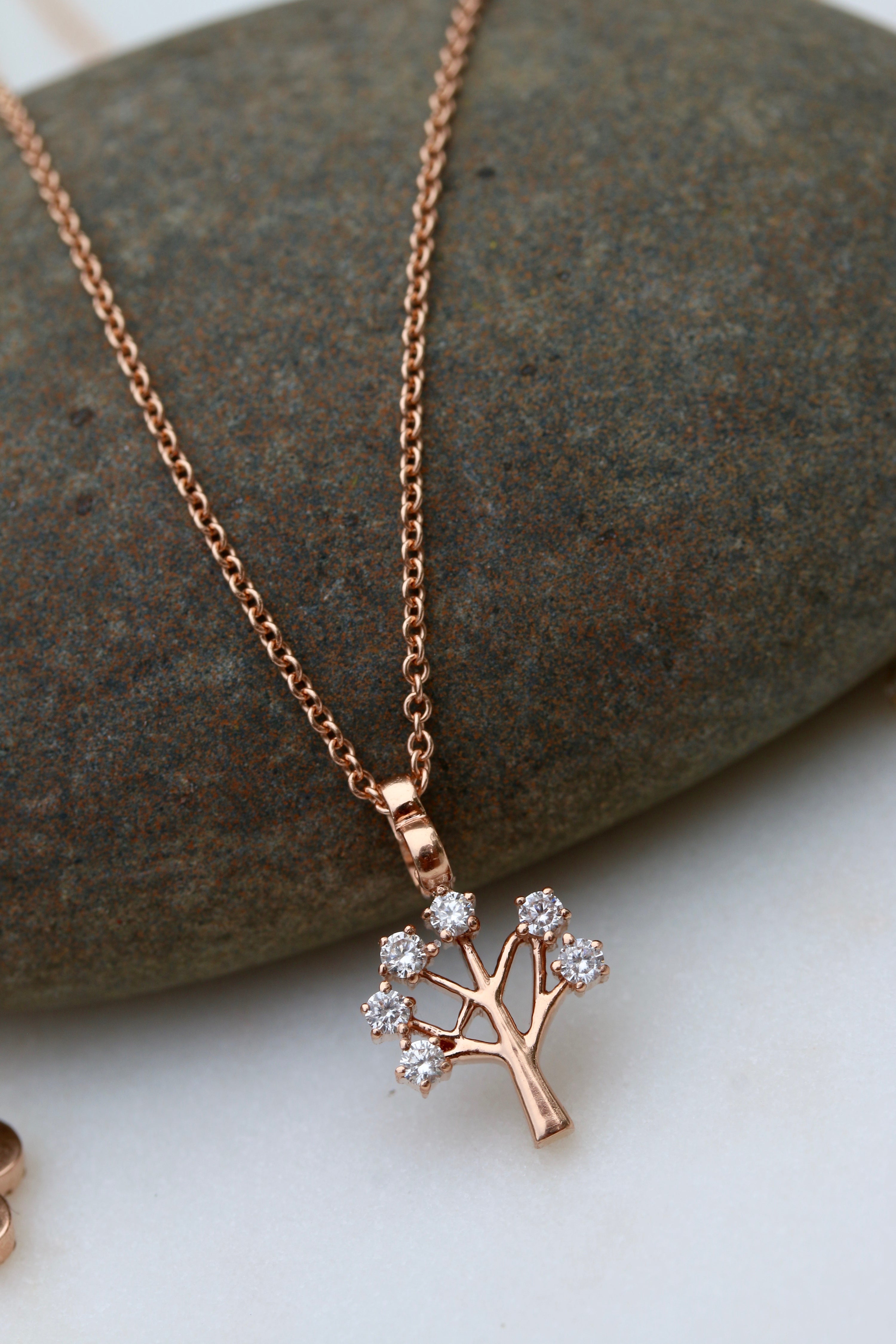 Tree of Life Charm in 18k Gold | Diamond
Description
Details
Custom Orders
Embrace the profound symbolism of our Tree of Life Charm, a captivating piece that embodies the everlasting connection between roots and branches. This charm features intricate details, with roots firmly planted in the ground and branches reaching skyward, symbolizing the deep grounding in our past and the boundless potential for growth in the future.
Wear it as a meaningful reminder of your roots, grounding you in the richness of your heritage, while also inspiring you to embrace the limitless possibilities that lie ahead. Let the Tree of Life Charm be a powerful symbol of growth, strength, and the interconnectedness of all things.
18K Yellow Gold Tree Charm
TCW 0.20ct White Diamonds
Chain Not Included
Pieces in rose gold or white gold are made to order. Please allow 6-8 weeks for delivery.
Tree of Life Charm in 18k Gold | Diamond
Ordering
Made for you
Devon Woodhill pieces are made from the highest quality materials, crafted in a small, family run workspace. Please allow 4-6 weeks for most styles, unless otherwise indicated.
Order tracking
Once your order is shipped, we will send you a confirmation email with your unique tracking information.
Get in touch
For any questions about your order or for help placing an order, please reach out to us at info@devonwoodhill.com
FAQ
How can I personalize a locket?
Each Devon Woodhill piece is designed for you to make it your own and you can upload up 2 photos per locket directly on our site.
To further customize your piece with a message, initials, monogramming, or other details email us at makeitmine@devonwoodhill.com.
What other pieces can I customize?
Select charms and rings can be personalized to your liking. Additionally, you can request any of our pieces in rose or white gold and/or with custom gemstones.
How do I care for my Devon Woodhill?
Our jewelry can be cleaned with a soft jewelry cloth. Please avoid contact with perfume, hairsprays, lotions and chemicals in general.
We recommend you remove your jewelry before bathing or showering, going into a swimming pool, hot tub or salt water.