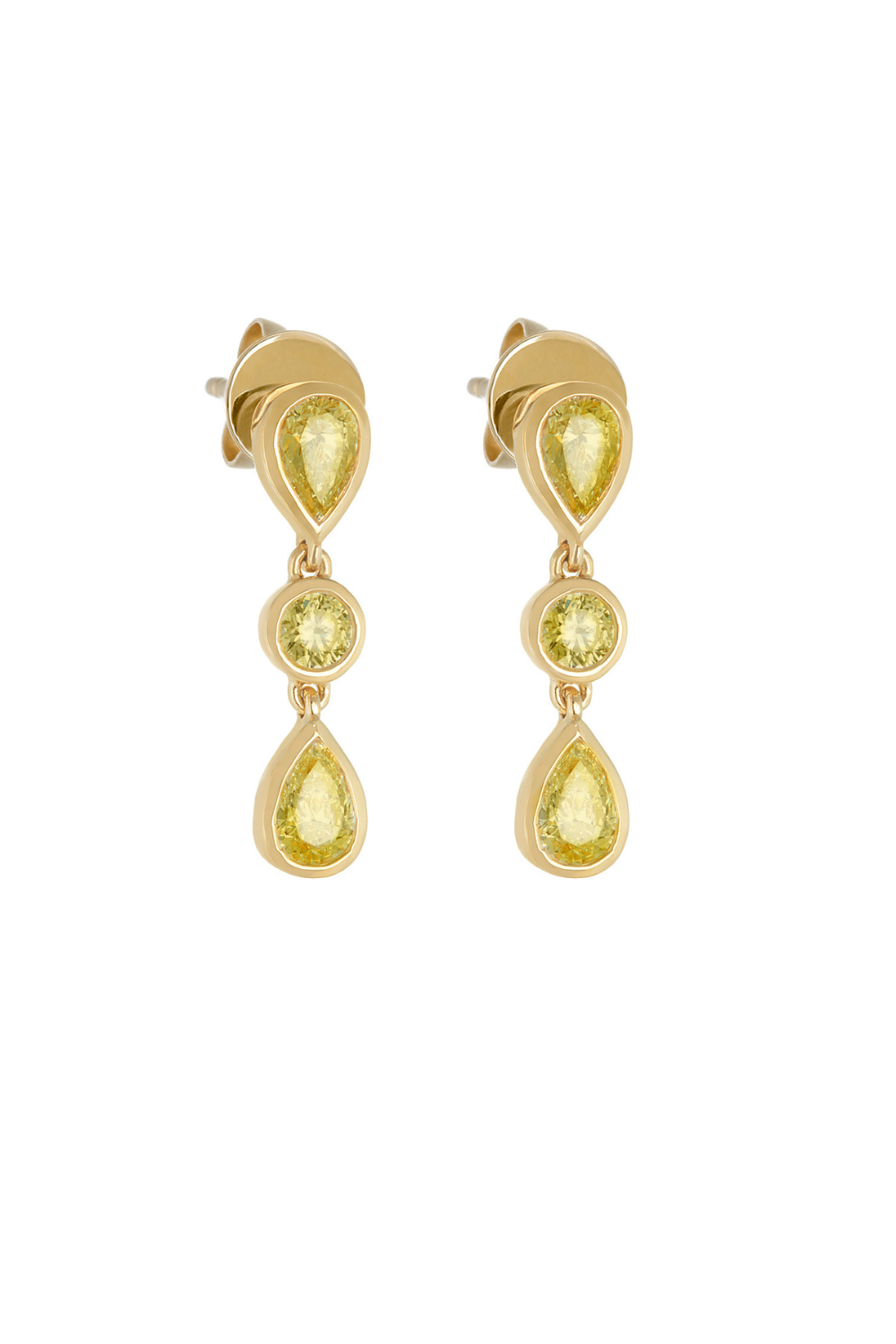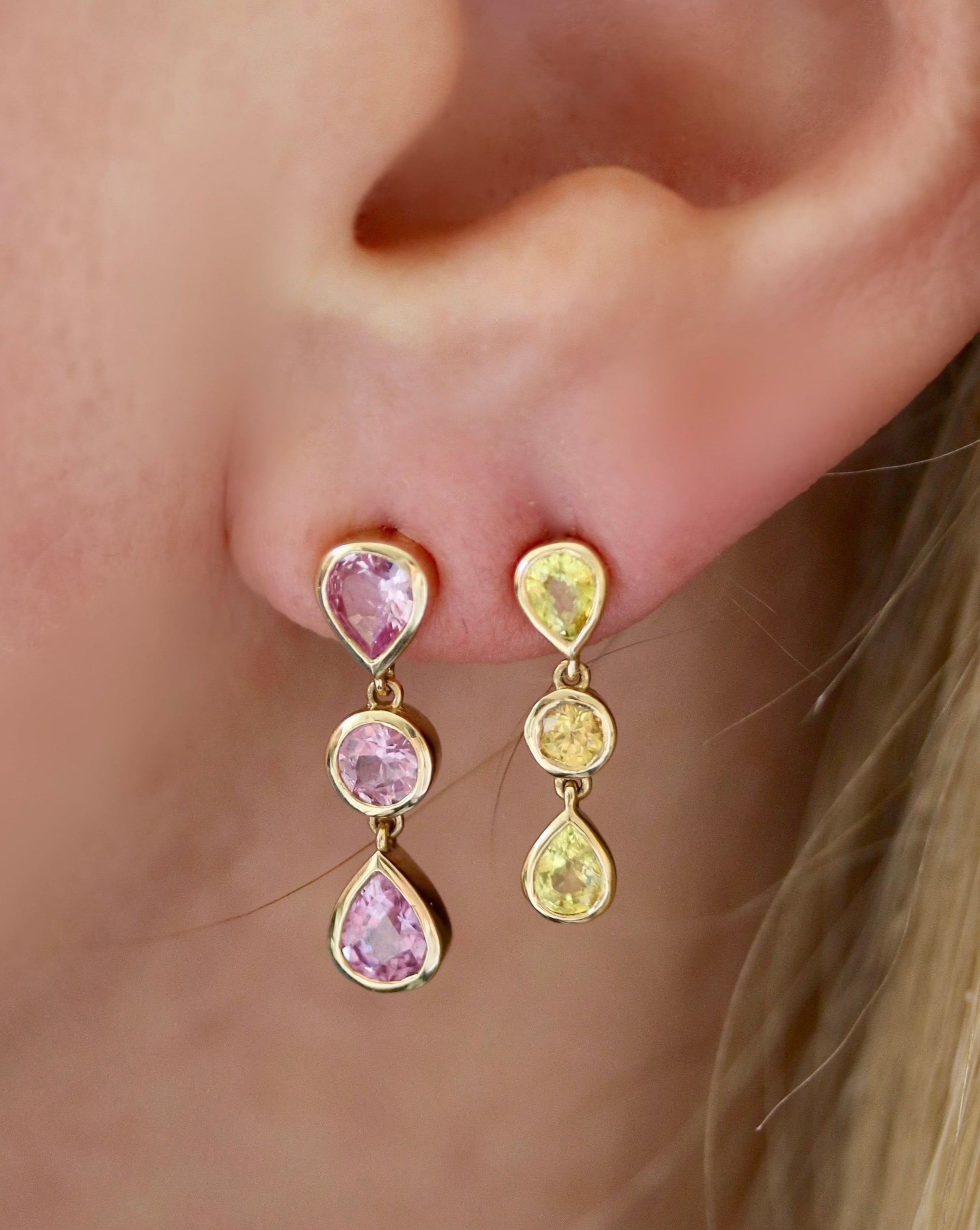 Classic Raindrop Earrings | Yellow Sapphires
Description
Details
Custom Orders
Here comes the rain again. Sapphires falling like a good synth riff. A shower of beautiful yellow sapphires, each one carrying its own unique melody. Inspired by the idea that we're all raindrops forever touched and changed by our interactions. It's a reminder that we're all connected, in ways both large and small, and it's always worth taking a moment to listen. 

18k Gold Earrings
Yellow Sapphires
You can request this piece in white or rose gold by emailing us at makeitmine@devonwoodhill.com. Pieces in rose gold or white gold are made to order. Please allow 6-8 weeks for delivery.
Classic Raindrop Earrings | Yellow Sapphires
Ordering
Made for you
Devon Woodhill pieces are made from the highest quality materials, crafted in a small, family run workspace. Please allow 4-6 weeks for most styles, unless otherwise indicated.
Order tracking
Once your order is shipped, we will send you a confirmation email with your unique tracking information.
Get in touch
For any questions about your order or for help placing an order, please reach out to us at info@devonwoodhill.com
FAQ
How can I personalize a locket?
Each Devon Woodhill piece is designed for you to make it your own and you can upload up 2 photos per locket directly on our site.
To further customize your piece with a message, initials, monogramming, or other details email us at makeitmine@devonwoodhill.com.
What other pieces can I customize?
Select charms and rings can be personalized to your liking. Additionally, you can request any of our pieces in rose or white gold and/or with custom gemstones.
How do I care for my Devon Woodhill?
Our jewelry can be cleaned with a soft jewelry cloth. Please avoid contact with perfume, hairsprays, lotions and chemicals in general.
We recommend you remove your jewelry before bathing or showering, going into a swimming pool, hot tub or salt water.